Written by Joesph Mosciski on 2023-08-16
Window Placement and Natural Light Optimization in Home Design
Blog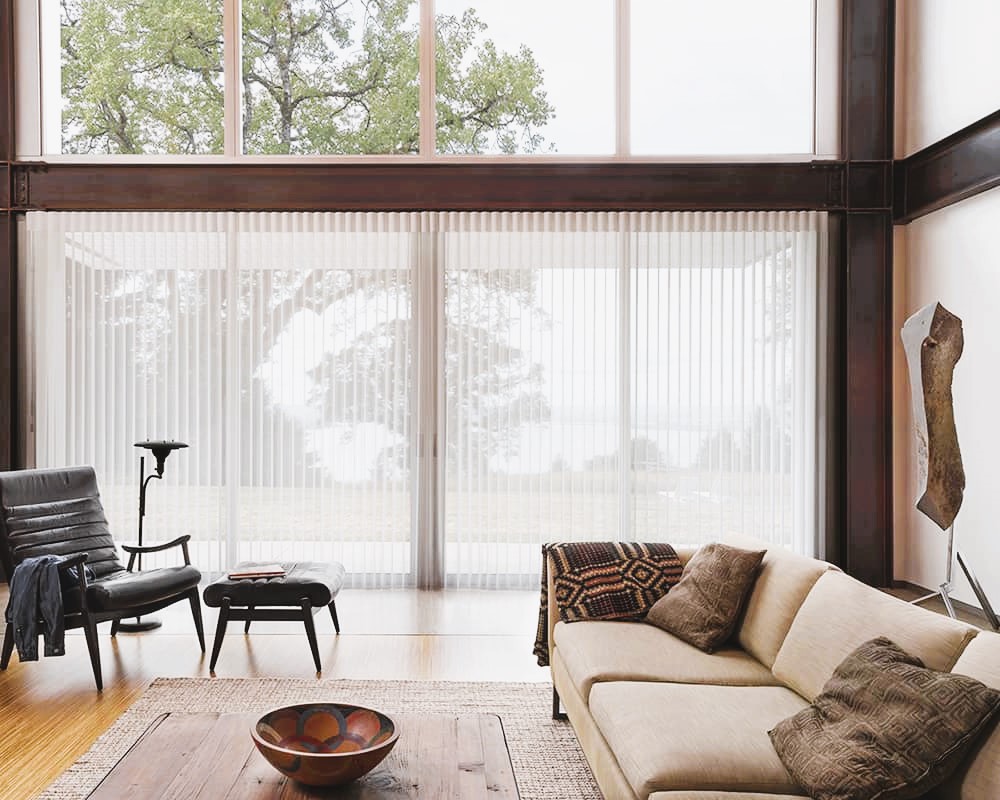 When designing a home, one of the most crucial considerations is the placement of windows. Proper window placement allows for the optimization of natural light, creating bright, inviting, and energy-efficient spaces. In this article, we will explore the importance of window placement and strategies for maximizing natural light in home design.
The Benefits of Natural Light:
Natural light offers numerous benefits beyond mere illumination. It enhances the visual appeal of a space, improves mood and well-being, and reduces the need for artificial lighting during daylight hours. Additionally, natural light contributes to energy efficiency by reducing the reliance on electric lighting and minimizing the need for heating and cooling. Proper window placement is the key to harnessing the benefits of natural light effectively.
Considerations for Window Placement:
Orientation and Solar Exposure: Understanding the orientation of the sun throughout the day is crucial for determining window placement. South-facing windows receive the most sunlight, making them ideal for maximizing natural light and passive solar heat gain. East-facing windows provide morning sunlight, while west-facing windows offer afternoon sunlight. North-facing windows receive the least direct sunlight but can still contribute to overall daylighting.
Views and Privacy: Window placement should consider both desirable views and the need for privacy. Assess the surrounding landscape and architectural features to determine which views to highlight and which areas require more privacy. Strategic placement can capture scenic views while minimizing direct sightlines into private areas.
Functional Needs: Consider the specific functions of each room when placing windows. Bedrooms may benefit from less direct sunlight for better sleep, while living areas and workspaces may require ample natural light. Kitchens and bathrooms often benefit from both natural light and privacy considerations.
Proximity to Outdoor Spaces: Windows that provide a seamless connection between indoor and outdoor spaces can enhance the overall living experience. Consider window placement that frames outdoor views and provides easy access to patios, gardens, or other outdoor areas. Choosing the Right Glass for Bird-Safe Windows.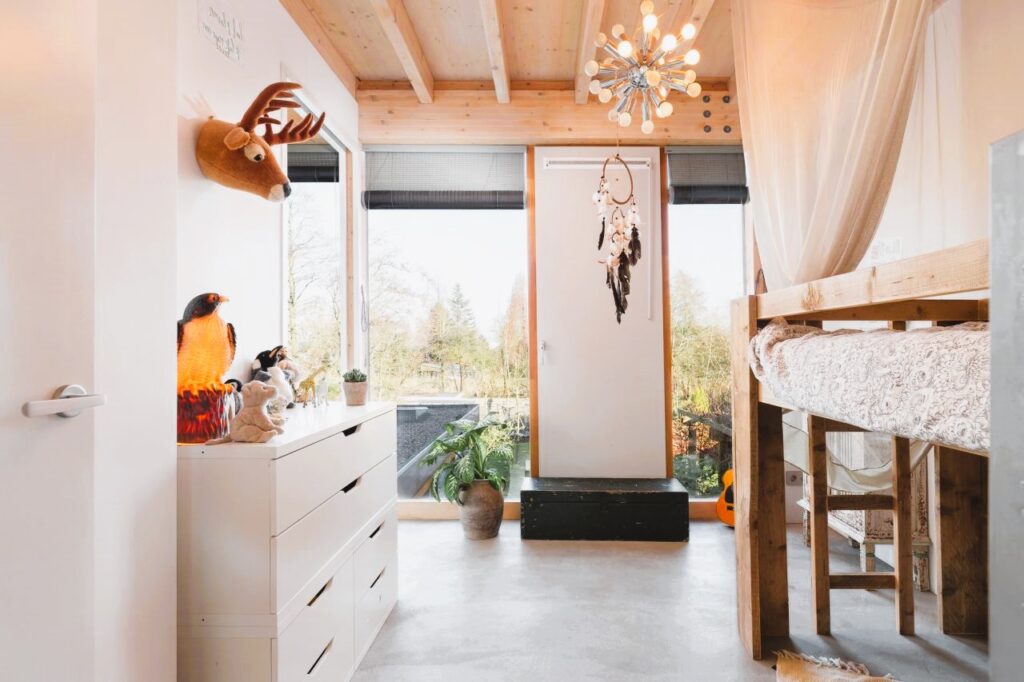 Strategies for Maximizing Natural Light:
Large Windows and Open Floor Plans: Incorporate larger windows to maximize daylight penetration. Floor-to-ceiling windows or large window combinations provide expansive views and flood spaces with natural light. Open floor plans allow light to flow freely, reducing the need for artificial lighting in interconnected areas.
Transom Windows and Skylights: Transom windows placed above doors or larger windows allow light to enter from adjacent rooms or hallways. Skylights or roof windows are excellent solutions for bringing natural light into areas with limited wall space, such as hallways, bathrooms, or stairwells.
Light-Reflecting Surfaces: Incorporate light-reflecting surfaces, such as light-colored walls, floors, or furniture, to amplify the effects of natural light. Mirrors strategically placed across from windows can bounce light deeper into a space.
Window Treatments: Choose window treatments that allow for light control while still maximizing natural light. Sheer curtains, blinds, or shades can provide privacy while allowing diffused light to enter. Consider motorized or automated window treatments for easy light adjustment.
Standards and Guidelines:
Standards and guidelines exist to ensure the quality and performance of windows and daylighting strategies. Organizations such as the International Organization for Standardization (ISO) and national bodies like the Canadian Standards Association (CSA) develop standards that outline the requirements for materials, construction, and performance of windows. Adhering to these standards helps ensure that windows meet necessary quality, safety, and energy efficiency criteria.
For more information on window placement and natural light optimization, please visit the following sources:
Strategic window placement and effective natural light optimization are essential elements of home design. By considering factors such as orientation, views, functional needs, and proximity to outdoor spaces, homeowners can create spaces that are well-lit, energy-efficient, and visually appealing.
Calendar
August 2023
M
T
W
T
F
S
S
1
2
3
4
5
6
7
8
9
10
11
12
13
14
15
16
17
18
19
20
21
22
23
24
25
26
27
28
29
30
31