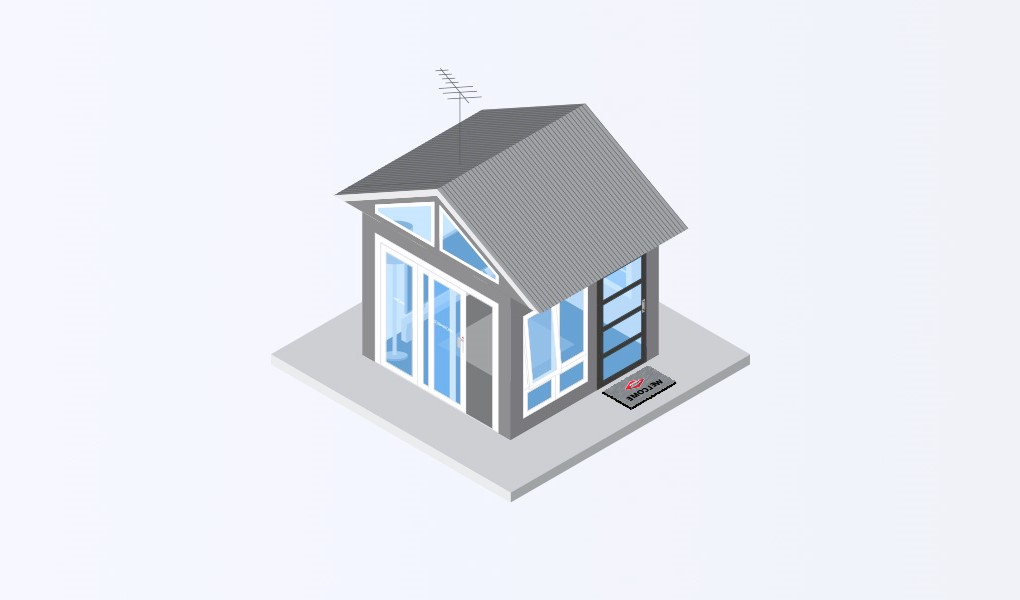 When it comes to improving the energy efficiency of windows, the choice of glass plays a crucial role. Energy-efficient glass can significantly impact a building's thermal performance, reduce heat transfer, and contribute to lower energy consumption. In this article, we will explore the importance of selecting energy-efficient glass for windows and the different options available to enhance energy efficiency.
Why Energy-Efficient Glass Matters:
Windows are vulnerable areas for heat gain and loss, making them a critical consideration for energy efficiency. Energy-efficient glass helps minimize these effects by incorporating advanced technologies and features that improve thermal insulation, solar heat gain control, and visible light transmission.
By choosing energy-efficient glass for windows, you can benefit from:
Reduced Energy Consumption: Energy-efficient glass helps minimize heat transfer through windows, reducing the need for heating and cooling systems. This leads to lower energy consumption, decreased reliance on artificial climate control, and ultimately, cost savings.
Enhanced Comfort: Energy-efficient glass helps maintain more consistent indoor temperatures, reducing temperature fluctuations near windows and eliminating cold drafts. This improves occupant comfort and creates a more pleasant living or working environment.
Solar Heat Gain Control: Energy-efficient glass can be designed to control the amount of solar heat entering a building. This helps prevent overheating during hot seasons, reducing the need for air conditioning and improving indoor comfort.
UV Radiation Protection: Energy-efficient glass can provide enhanced protection against harmful ultraviolet (UV) radiation. By blocking a significant portion of UV rays, it helps prevent furniture, flooring, and other interior elements from fading or deteriorating due to prolonged sun exposure.
Types of Energy-Efficient Glass:
Several types of energy-efficient glass are available, each with its unique features and benefits. Here are some common options: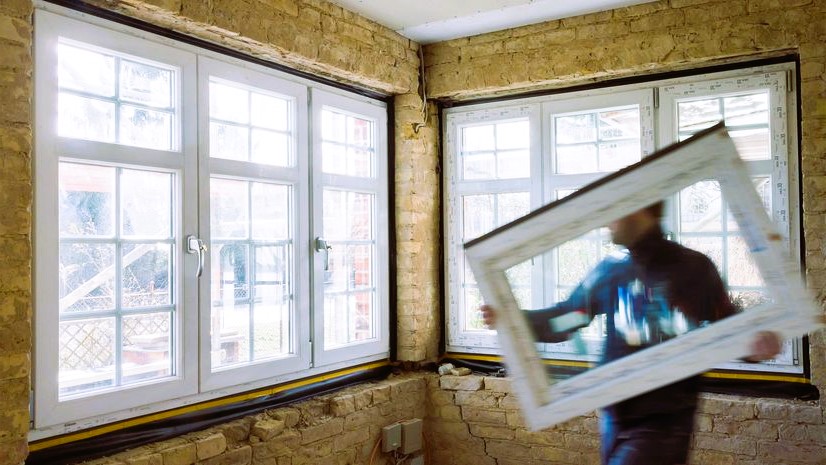 Low-E (Low-Emissivity) Glass: Low-E glass is coated with a thin, transparent layer that reflects heat while allowing visible light to pass through. This coating helps minimize heat transfer, reduces energy consumption, and improves insulation. Low-E glass can be further categorized as "hard coat" or "soft coat," depending on the manufacturing process and level of performance. Improve the energy efficiency of your windows, read more in the article about Modernizing windows.
Double Glazed Windows: Double glazed windows consist of two glass panes separated by a space filled with air or gas. The air or gas acts as an insulating layer, reducing heat transfer. Double glazing provides improved thermal insulation and energy efficiency compared to single-pane windows.
Triple Glazed Windows: Triple glazed windows offer even higher thermal insulation by incorporating three glass panes and two insulating gaps. This design further reduces heat transfer and enhances energy efficiency. Triple glazing is particularly beneficial in colder climates where greater insulation is required.
Tinted Glass: Tinted glass incorporates a colored film or coating that reduces the amount of solar heat and visible light transmitted through the glass. Tinted glass helps control solar heat gain and can provide additional privacy by reducing the visibility of the interior from the outside.
Reflective Glass: Reflective glass, also known as mirrored glass or one-way vision glass, features a metallic coating that reflects a significant amount of solar radiation. This type of glass is often used in commercial buildings to control heat gain and reduce glare. However, it limits visibility from the inside during the day.
Standards and Guidelines:
Standards and guidelines are in place to ensure the quality and performance of energy-efficient glass. Organizations such as the International Organization for Standardization (ISO) and national bodies like the Canadian Standards Association (CSA) develop standards that outline the requirements for materials, manufacturing processes, and performance of energy-efficient glass. Adhering to these standards helps ensure that the glass meets the necessary energy efficiency criteria.
For more information on energy-efficient glass for windows, please visit the following sources:
Choosing energy-efficient glass for windows is a crucial step towards improving the energy efficiency and overall performance of a building. By selecting the appropriate glass type, such as low-E glass, double glazing, or tinted glass, you can maximize energy savings, enhance occupant comfort, and contribute to a more sustainable and environmentally friendly living or working space.
Calendar
July 2023
M
T
W
T
F
S
S
1
2
3
4
5
6
7
8
9
10
11
12
13
14
15
16
17
18
19
20
21
22
23
24
25
26
27
28
29
30
31